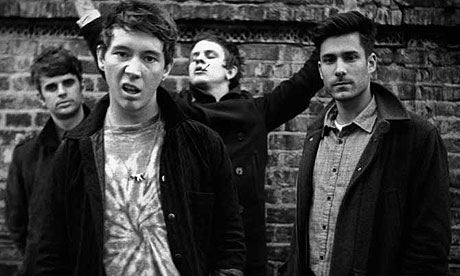 I feel like crying.
I can't believe (Viva) Brother have split up. I assume that it is after the amount of hate they have recieved from the public and press such as NME, I do love them though. I have seen this band four times and everytime they get the crowd going. And not a lot of bands do that well.
The first time I heard Brother was on the morning show 'Freshly Squeezed' with their song 'Darling Buds Of May' in late 2010 and I thought they were great from the start.
The band announced that they had split up on their Official Twitter page shortly after 12noon today.
Many fans (like me) had believed that the announcement was an April Fools joke, but as everyone knows, if it's posted after 12 noon it's not a joke unfortunately.
They wrote on Twitter: '
Thank you to everyone that has ever supported us or believed. It has been an unbelievable journey. This is us signing off. Goodbye.'
Shortly after, the band then wrote that they'd 'leave you with one last song', before posting a video link to a new song titled
'I Don't Want To Be Loved'
This song would be a whole new sound to Viva Brother and its a shame nobody will hear their new album which they had just finished weeks before.
The song's lyrics might give fans an insight into the band's emotions over recent months. The chorus appears to be the most revealing part, as Lee Newell sings "I don't want to be loved, but I need to be loved" and "if I snooze the alarm, will anybody notice I'm gone?".Although I am still slightly sceptical over this, because why would you record a 2nd album and finish it then decide to call it a day? I think that they have split up :(
Good Luck for the future boys,